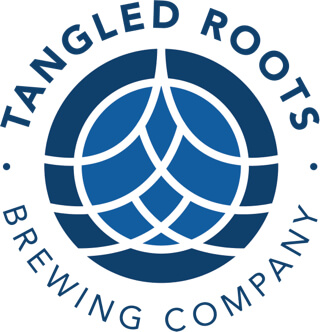 Ottawa Taproom & Brewery
There's no better place to relax and sample our wide range of delicious, freshly brewed beers than the Tangled Roots Tap Room, in downtown Ottawa, IL.  With around fifteen beers on tap at any time, you're sure to find something that hits the spot, whether its one of our classic brews, a seasonal, or one of the limited edition beers from our Survival of the Fittest innovations program.  Book a tour of our brewery while you are here, and see how we make our beers. 
With our fully stocked beer cellar and branded merchandise store you can also take a piece of the Tangled Roots experience home with you.