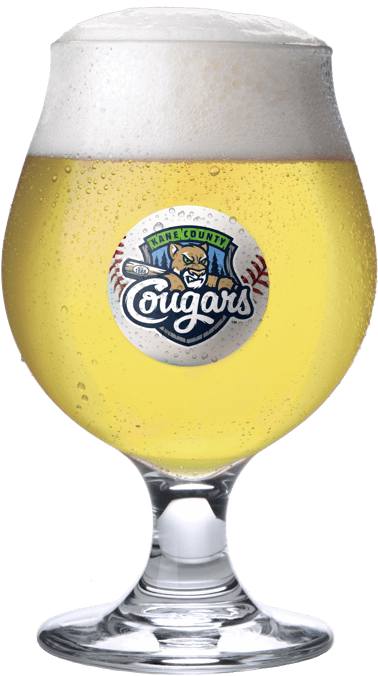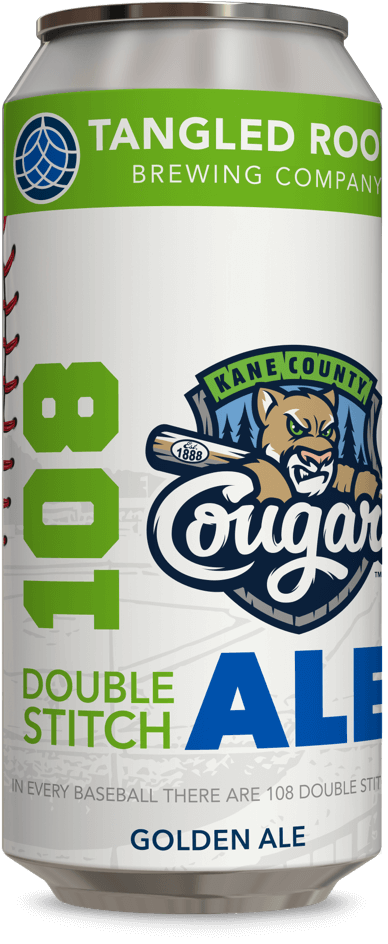 108 Double Stitch
Golden Ale
Crisp | Refreshing | Light
Where there's a fan, there's a thirst!
Every year around 400,000 fans head to Northwest Medicine Field to watch the Kane County Cougars in action. And while they are there, they drink the Cougar's very own brew—108 Double Stitch Ale.
Brewed by Tangled Roots Brewing Company, in Ottawa, Illinois, 108 has become a firm fan favorite. Not only does it taste great but the more they buy the more we donate to the Cougar's Foundation, helping fund local social and community projects.
FLAVOR PROFILE
Crisp & Clean
BITTERNESS